About Offa's Dyke Lodge
Directly on Offa's Dyke Path
Outdoor - zero carbon - heated Swimming Pool
Delicious home cooked Evening Meals available every day
Breakfasts, Packed lunches & Evening meals also available to campers
All diets catered for by prior request
Special Offers available, contact us for details
If you are Walking Offa's Dyke Path, you will find that we offer an alternative stopover from the standard guidebook route. This benefits those who want either shorter or longer days than the standard prescribed route. We are directly on the path so there is no additional walking to find us or to get back to the path following your stay. See our offers page for details of services for walking between Hay-on-Wye and Knighton
We offer a baggage transfer service so that you can walk with just a day sack and have all your other luggage transferred onto your next accommodation. Some of our guest walkers also like to use us as a base from which to walk more than one section of the path, please call us (01544 370464) to discuss your plans and we will try to help you make it work.
Gladestry is a quiet village just a couple of miles off the main A44, the road that runs from Oxford and cuts across Wales ending at Aberystwyth. If you are travelling that road and seek a quiet comfortable stay to break your journey, then you would not be disappointed and the small detour to our lodge B&B would leave you refreshed for your onward journey. Spend a summer evening by our pool or take a stroll up along Hergest Ridge and watch the sun go down before getting a good comfortable night's sleep.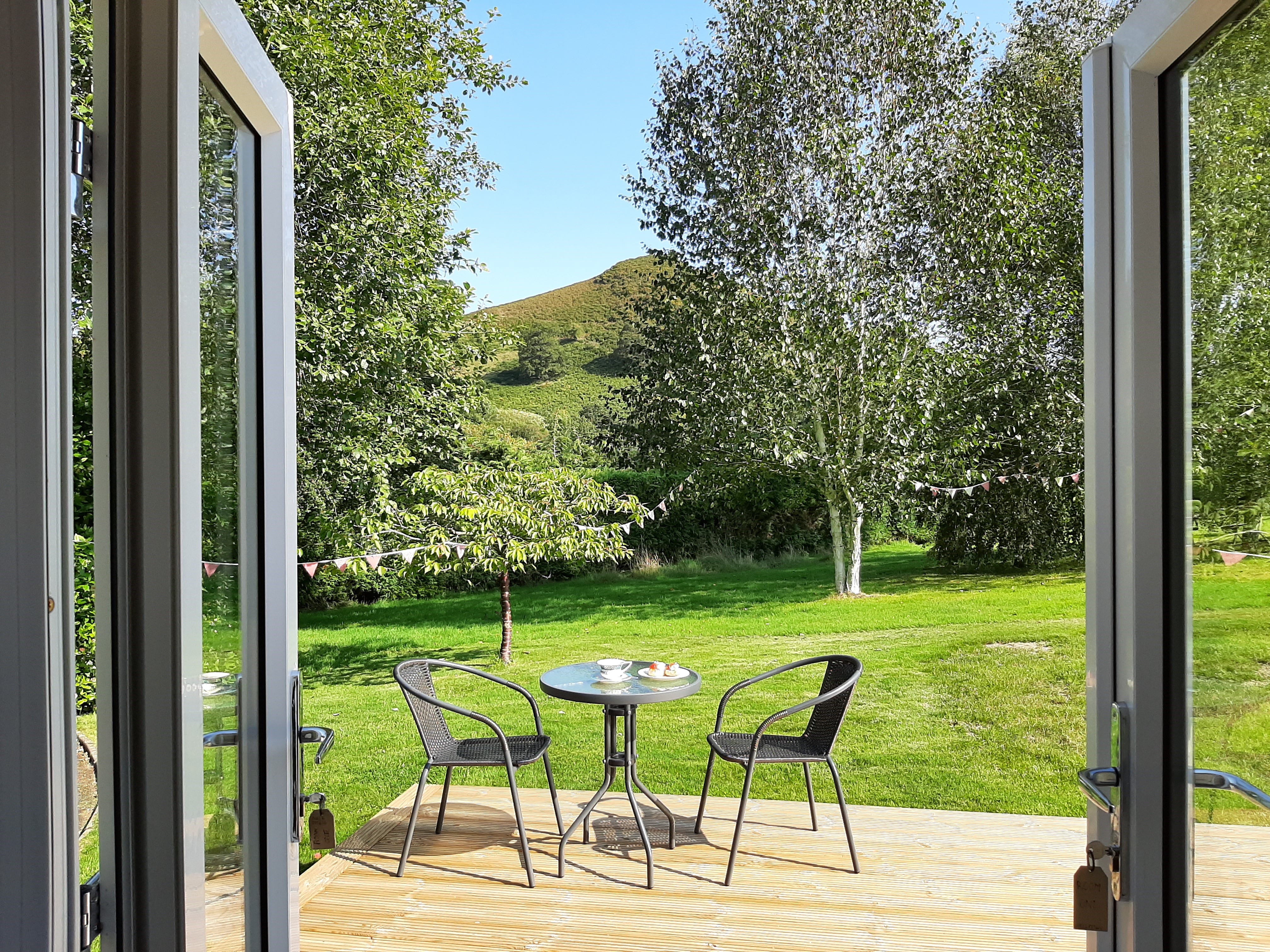 Bed and Breakfast
We have a choice of 3 Rooms, one twin with private bathroom and two double rooms, both with en-suite.
All guest rooms have their own Covid safe private entrance via the patio doors on the garden terrace. There are also lockable doors leading into the main house and each room has its own door leading to the Swimming Pool.
A table and chairs are provided for each room on the decking terrace.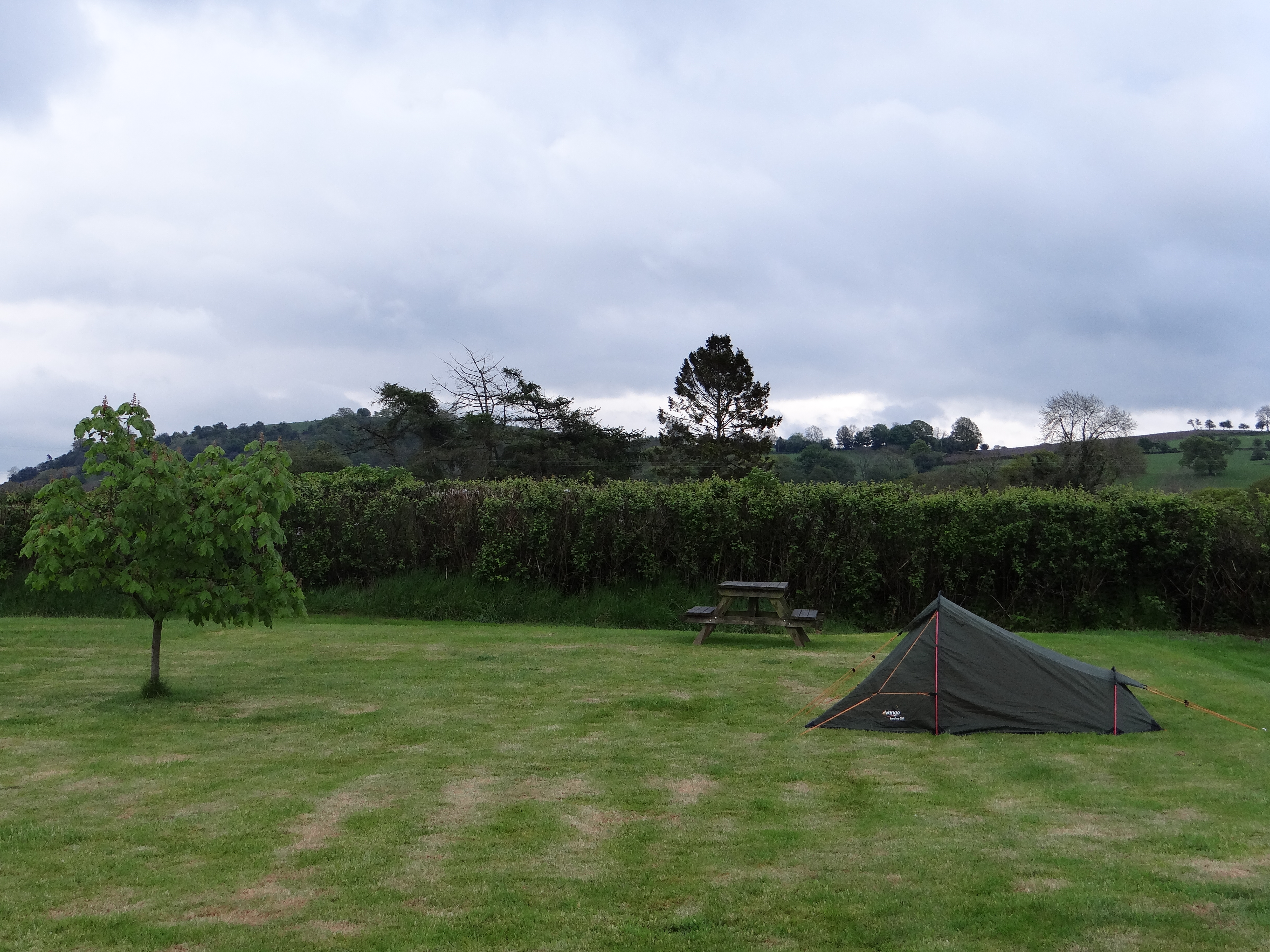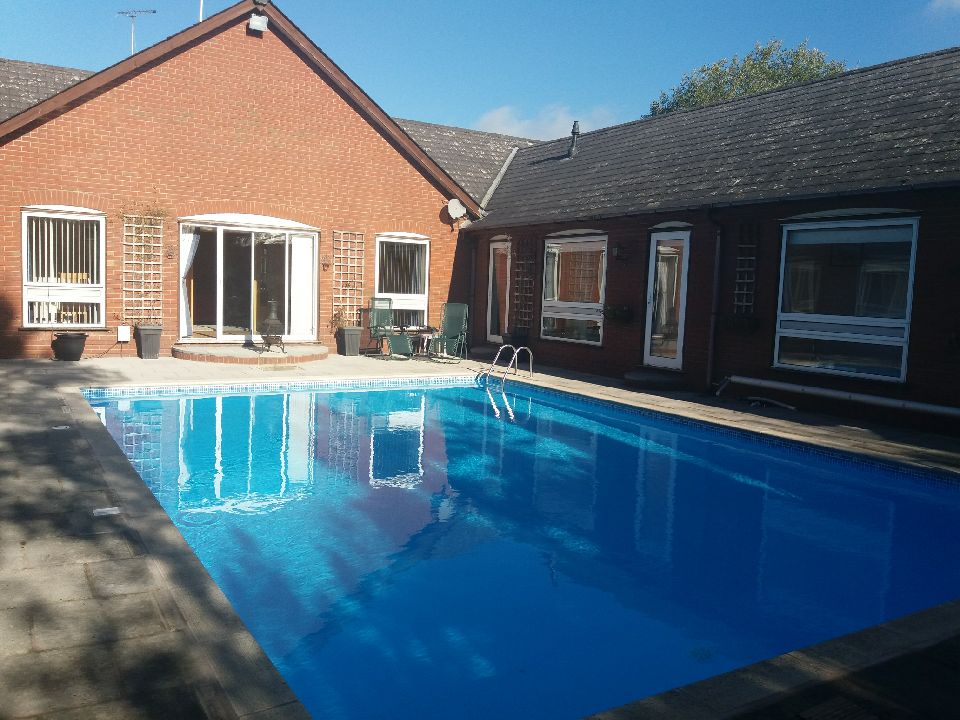 Heated Swimming Pool
Our Swimming Pool is heated by an Air Source heat pump which derives its electricity from a Solar PV array. This means we do not use grid supplied electricity to heat or run the re-circulation pump. The pool's temperature and availability is of course weather dependent and just for the summer months.
We are here to help you enjoy your stay
We are more than willing and able to discuss and suggest activities to do and places to visit while in the area, including places to eat!
The area is extremely good for many types of outdoor activities such as:
Canoeing on the River Wye
Golf at Kington (Highest Course in England), & Knighton, & Rhosgoch
Horse Riding/Trekking
Cycling (The Radnor Ring!!)
Fishing
Bird Watching